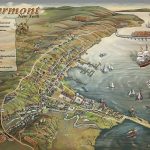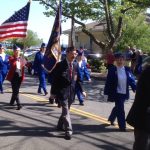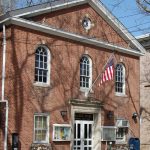 Village of Piermont

Piermont Organizations

Piermont Government Directory

---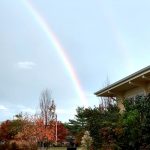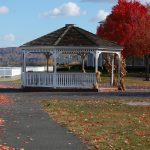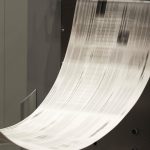 Places of Worship

Local Area Links

Local Publications

---
Village of Piermont
Piermont, NY (Google map), is a small village nestled into the hillside along the western bank of the Hudson River about 20 miles north of New York City and 2 miles south of the Tappan Zee bridge.
Click this link – Piermont NY Pictorial Map – to view the full version of the map at right.
A civic-minded population of a little more than 2600 supports many community groups and activities. Covering less than 1 square mile, Piermont reflects over 300 years of history, a main street reminiscent of the 19th century, and sandstone colonial homes dating back to the 18th century, mingled with examples of many other periods of domestic architecture in the U.S.
A spectacular 4000 foot long pier extending into the Hudson River, opened by the Erie Railroad in 1838, is a favorite promenade, and there are many other walking paths in the village. Nearby Tallman Mountain State Park provides mountainous paths and a stunning view of the Piermont Marsh, a tidal marsh protected by the National Estuarine Research Reserve for the study of the estuarine environment.
The Sparkill, a creek which runs through the marsh and out into the Hudson River, is available for kayaking and canoeing. Piermont also offers some of the best restaurants in the Hudson Valley and unique specialty shops and fine art galleries. And it is home to the brand new Dennis P. McHugh Piermont Public Library, a descendant of the original library founded in 1896 by the Piermont Improvement Association.
See also our articles on Piermont history.
---
Piermont Organizations
Piermont Civic Association
P.O. Box 454
Piermont, NY 10968
Piermont Newsletter
Publishes three times a year.
Back issues of the Piermont Newsletter (1967 to date) are available at the Piermont Library.
Current issues are delivered to Piermont residents free of charge and are available online to download.
Piermont Chamber of Commerce
Web site: www.piermontchamber.org/
Dennis P. McHugh Foundation
Web site : www.dennispmchugh.org

Piermont Historical Society
50 Ash Street
Piermont, NY 10968
Contact: Richard Esnard at info@piermonthistorysociety.org
Web site: www.piermonthistorysociety.org
Monthly meetings are held the Piermont Library on the 4th Monday of each month at 7 p.m. The meetings are open to public. See the Events for dates and time.
Piermont Community Garden
Contact: Mary Weitzman
E-mail: PiermontGarden@gmail.com
Web site: http://piermontcommunitygarden.blogspot.com/

Piermont Police Athletic League
Web site: www.piermontpal.com
Piermont Community Playgroup
Hudson Terrace
Piermont, NY 10968
845-359-9174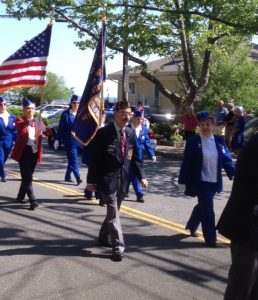 Tappan Zee Elementary School
561 Route 9W
Piermont, NY 10968
845-680-1400
Veteran's Memorial Association of Piermont
562 Piermont Avenue
Piermont, NY 10968
845-359-4073

Piermont Rowing Club
Web site: piermontrowing.org
Tappan Zee-Piermont Rotary
18 Virginia Street
Tappan, NY 10983
Tappan Zee Thrift Shop
454 Piermont Avenue
Piermont, NY 10968
845-359-5753
845-359-5899 Stella Mowerson, President.
---
Piermont Government Directory
Department of Public Works
845-359-1717
Web site: piermont-ny.gov/dpw
E-mail: dpwpiermont@juno.com
Post Office
393 Piermont Avenue
Piermont, NY 10968
Dennis P. McHugh Piermont Public Library
25 Flywheel Park West
Piermont, NY 10968-1040
Phone: 845-359-4595
Web site: piermontlibrary.org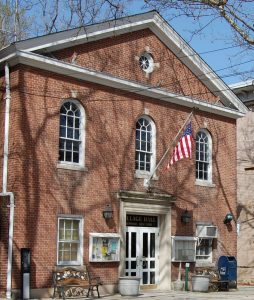 ---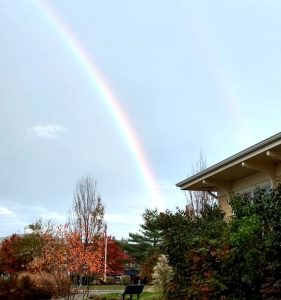 St. John's R. Catholic Church
895 Piermont Avenue
Piermont, NY 10968
845-359-0078
Religious Education Office:
897 Piermont Avenue, 845-359-7444
For literacy program, contact Sr. Cecelia: 845-359-4239
Macedonia Baptist Church, manse
405 Piermont Avenue
Piermont, NY 10968
845-359-4690
Reformed Church of Piermont, parsonage 
361 Ferdon Avenue
Piermont, NY 10968
845-359-4637
Christ Church Piermont (Study)
416 Valentine Avenue
Sparkill, NY
845-359-2858
St. Charles AME Zion Church
432 Valentine Avenue
Sparkill, NY
845-359-3509
---
---
Local Publications
Piermont Newsletter– current issues are available online to download; back issues (1967-date) are available at the Piermont Library. Issues are published 3 times a year by the Piermont Civic Association and delivered free of charge to Piermont residents.
Nyack Villager: a monthly publication celebrating life and the arts in the Hudson River Villages.
Village of Piermont Municipal Code